Wi-Fi-Enabled Smart Locks: Yale Assure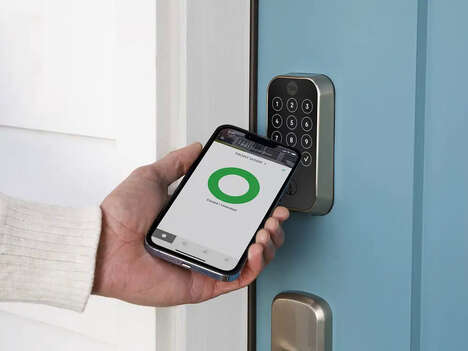 Lock maker Yale has just announced the launch of its brand new Bluetooth and WiFi-enabled smart lock called "Assure Lock 2". In addition to its advanced features, the Assure Lock 2 is one of the first products available to use Matter, a new smart home technology suite currently being adopted by Google, Amazon, Apple, Samsung and others.
Similar to other smart locks, Yale's new product offers customers completely keyless entry by allowing users to unlock doors with their phones, smartwatches or built-in keypads. Additionally, Assure Lock 2 is compatible with Yale Access, the company's signature application. For this reason, users can control the lock via voice assistant technology, be it Alexa, Siri or Google Home.
Image credit: Yale