Virtual worlds centered on hip-hop: planet hip hop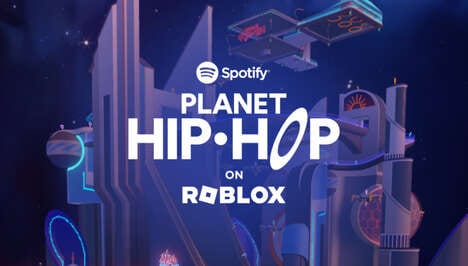 Roblox's Spotify Island virtual platform has launched a new space-themed area called "Planet Hip-Hop," which will feature up-and-coming rapper Doechii. The Virtual World aims to connect young people with their favorite hip-hop artists, allowing them to explore the world and collect virtual goods, customize vehicles, and dance to Soundtrap-powered beats on the dance floor. "Planet Hip-Hop" is a space-themed cityscape that features an upside-down silver pyramid, disk-like rings of red planets, and floating meteors.
"We wanted to create a space inspired by the new era of hip hop, exploring how today's generation of artists and fans are redefining what the genre looks and sounds like," commented Steven Conaway, Senior Artistic Director at Spotify.
Players of the Roblox game will find a swampy kingdom honoring rapper Doechii's hometown of Tampa, Florida and her stage name, "Swamp Princess," when they access her underground portal in "Planet Hip-Hop."
Image credit: Spotify