Video Game Themed Bourbons: Assassin's Creed 1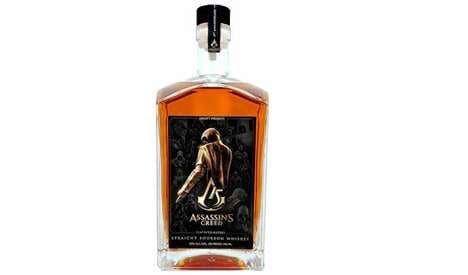 Assassin's Creed, an action-adventure video game series produced by Ubisoft, has teamed up with Tennessee Legend Distillery to release "Assassin's Creed 15th Anniversary Straight Bourbon Whiskey", which is distributed by Antheum Studios.
According to the distillery, the new video game-themed whiskey was "crafted in the highlands of Texas and finished in the Smoky Mountains of Tennessee." Additionally, the expression has been aged for four years and has an ABV of 45%. In terms of taste, the whiskey is said to deliver notes of wheat, rye spice, vanilla, cherry and oak.
"From classic film franchises to modern TV hits, we pride ourselves on creating bottles that capture the essence of the brands we work with," said Antheum Studios co-founder Paul Francis.
Image Credit: Antheum Studios/LoveScotch