Transforming Headlamp Flashlights: Mpowered Luci Beam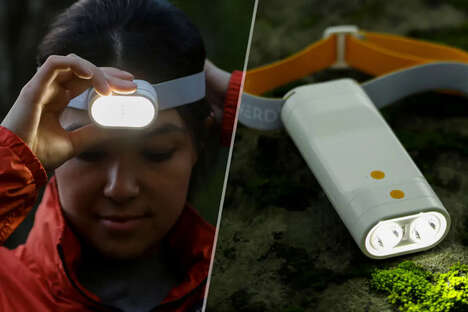 The Mpowered Luci Beam is a transformable flashlight for outdoor adventurers to use as a means of maintaining optimal visibility in all conditions. The flashlight consists of three parts including a headlamp holder, a LED headlamp unit and a flashlight module, which are supported by a series of batteries. The LED headlight unit has a 650mAh battery, while the flashlight unit has a 4000mAh battery to efficiently deliver hours of use per charge.
The Mpowered Luci Beam will provide a maximum light output of 300 lumens and features an IPX4 rating for weather resistance. Priced at $64.95, the outdoor lighting system is available now and is perfect for those looking to maintain security in outdoor environments.
Image credit: Mpowerd