Touchscreen Case Earbud Concepts: D-TWS Earphones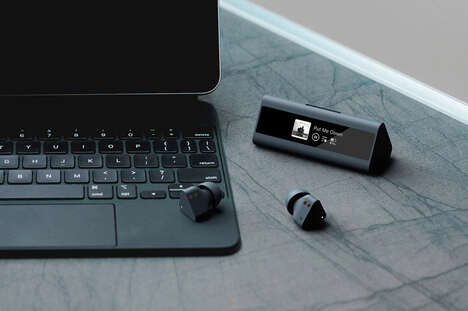 The concept "D-TWS" headphones were designed by ZJ-DDG as an effective audio solution that consumers can integrate into their existing desktop setup. The headphones feature a sleek and efficient triangular shape, and are designed to fit neatly into their carrying case for charging between uses. The carrying case itself is equipped with a display on the outside which can be positioned towards the user to help them monitor the charge, make changes to the audio, keep an eye on the details of the track and more.
The concept "D-TWS" earbuds reflect their triangular design on the charging case, allowing it to sit upright on a flat surface for easy viewing. The headphones are charged with a supplied magnetic cable for ease of use.