TikTok Event Tickets Feature: Ticketmaster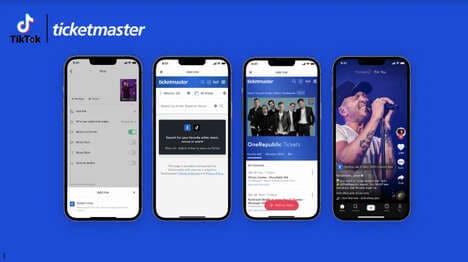 Ticketmaster and TikTok have teamed up to launch a new in-app feature that will highlight live events through TikTok's short videos, allowing users to purchase tickets immediately through the app. Not only does this allow users to be notified of new events and buy tickets, but it also gives creators the ability to associate themselves with events, artists and brands by adding destination links to their videos. .
According to the company, the new feature aims to connect event organizers, TikTok creators and fans by consolidating the ticket purchasing process into a seamless, one-app solution. Additionally, the feature will emphasize personalization, recommending videos with links to events based on user preferences. Certainly, Ticketmaster's partnership with TikTok and previously with Snapchat underscores the company's efforts to reach younger audiences.
Image credit: Ticketmaster