Smart table coasters: smart table coasters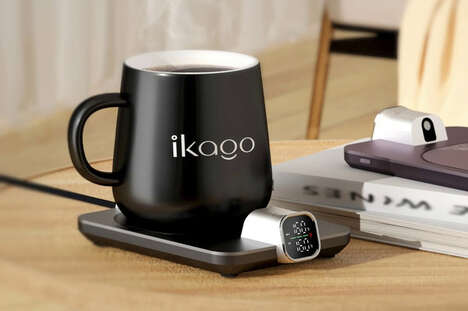 The ikago Heat Coaster Pro Smart Table Coaster is a tech accessory for coffee or tea drinkers looking to slowly enjoy their favorite hot beverage. The coaster can be used with any mug and is capable of heating it up to 175 degrees Fahrenheit, which can be adjusted via the built-in display. Infrared sensing will automatically keep tabs on the current drink temperature to provide peace of mind for users.
The ikago Heat Coaster Pro smart table coaster offers ultra-precise functionality and has a relatively compact design that is perfect for placing on any desk. The warmer will automatically shut off after two hours to ensure it is as safe as possible to use at home or in the office.