Pocket Computing Peripherals: pockcombo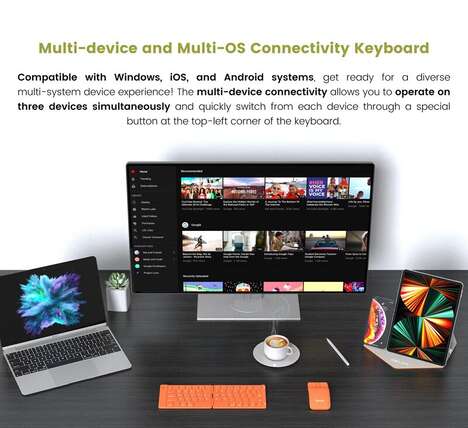 The "PockCombo" is a new computer peripheral from the design company "Delux". The PockCombo is a small foldable keyboard and slide-out general-purpose mouse that fits easily into a pocket-sized foldable pouch. The keyboard and mouse combo can be quickly paired with a computer or other device via Bluetooth, allowing for seamless compatibility.
According to Delux, the PockCombo's battery lasts around 40 hours of active use. Plus, the mouse is versatile, also serving as a pointer and clicker for presentations. The mouse can be folded into a small, palm-sized cube with dedicated buttons for next slide, previous slide, and power control. The mouse can quickly return to mouse mode by pressing a single button.
Image credit: Delux