People Discovery Audio Apps: November App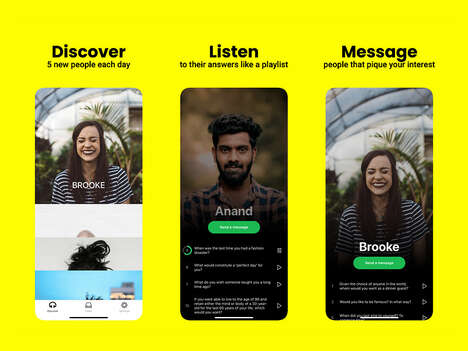 Meeting people with similar interests on an international basis has become much easier and more fun thanks to the "November" app. The app works by providing users with five audio interviews each day, which have been done by other people like them with similar interests and hobbies. These interviews can be listened to as podcasts with users able to message the person after listening to discuss similar interests.
The 'November' app takes a fresh approach to online socializing and puts the spotlight on the user in a decidedly personal way. This could turn into more authentic connections with people the user wouldn't otherwise interact with or meet during their daily routine.