Open headphones compatible with glasses: JLab Open Sport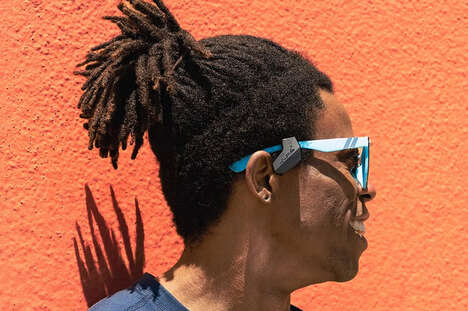 The JLab Open Sport headphones are an open-ear mobile audio solution that athletes and professionals can choose as their next headphone technology option. The headphones are designed with flexible hooks to fit comfortably over the ears to make them well suited for use during workouts, sports, or just working at a desk. Weighing 27.8 grams, the headphones have an IPX4 water resistance rating and will deliver up to seven hours of playtime, which can be extended up to 17 hours with the supplied carrying case.
The JLab Open Sport headphones also work with eyeglass clips to accommodate users who need corrective lenses or wear sunglasses. The open-ear style means users can stay aware of what's going on around them.