NETGEAR Wi-Fi 6E USB Adapter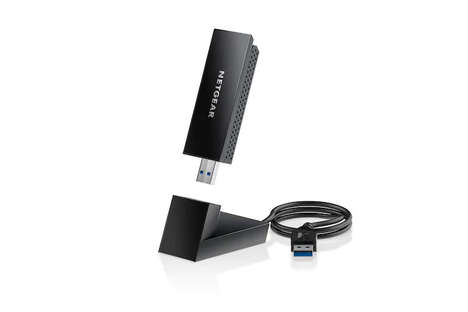 The NETGEAR WiFi 6E USB Adapter is a replacement accessory for consumers looking to upgrade their existing computer to keep it connected at blazing fast speeds. The USB dongle works simply by being plugged into a PC where it will immediately get to work connecting to 6E WiFi networks for super-fast connectivity. This makes the dongle perfect for those who have upgraded their networking equipment, but need a way to take advantage of the faster speeds on their existing computer equipment.
The NETGEAR WiFi 6E USB Adapter can be unfolded for use on its own or with a base to accommodate different setups. The adapter is priced at $89.99 and is designed to achieve consistent speeds of up to 1200 Mbps.
Image credit: NETGEAR