Metaverse Realms Cosmetic: Nars Color Quest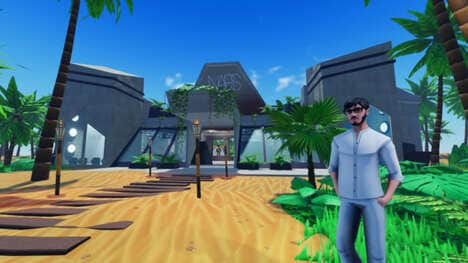 Nars Cosmetics has teamed up with metaverse brand Supersocial to launch "Nars Color Quest" on Roblox, a popular online gaming platform.
The new experience will feature an all-digital space where users can explore a range of tropical islands, each drawing inspiration from specific Nars lines, including Laguna, Blush and Light Reflecting. Additionally, Roblox users will be able to customize their avatars using Nars digital products, as well as connect and communicate with non-player characters (NPCs), who are found in the virtual space.
"Art is at the heart of the brand's creative expression, and Nars Color Quest helps introduce the Roblox community to the endless possibilities of makeup," said Nars Global Artistic Director Jane Richardson. "Makeup is a powerful tool for conveying mood, character, culture and ideas into our lives – virtually or otherwise."
Image Credit: Nars Cosmetics