Kylie Jenner accuses makeup artist of spreading 'false information' in lab photos
Kylie Jenner accused cosmetics developer and Emmy-winning makeup artist Kevin James Bennett of spreading "false information" after Bennett said Jenner "enlightened" her followers in photos she posted from a factory in Italy earlier this week.
Bennett, who worked as key makeup artist on shows like "As The World Turns" and "Another World," the beauty mogul failed to follow proper protocols in a series of photos she shared on Instagram.
"I'm a cosmetics developer and I work with cosmetics manufacturers (and their labs) as part of my job," Bennett said on Instagram Wednesday. "I have very short hair and have NEVER been allowed into the lab or the manufacturing site without a hair net, shoe covers, face mask…and disposable GLOVES."
"Kylie tricks her followers into thinking she's making cosmetics," Bennett added. "And I'd like to know what ignorant manufacturer (in Italy) let her stage this photo shoot in their lab and on the manufacturing floor – without following proper sanitation protocols. I need the name because I want to make sure my clients NEVER work with them.
Jenner responded directly to the makeup artist on her Instagram post, telling Bennett the photos were "not taken in a manufacturing facility."
"I would never circumvent health protocols and no other celebrity or beauty brand owner would," she said, adding, "It's completely unacceptable and I agree."
"This is a small personal space creating my own fun samples and taking photos for content away from mass production," the 24-year-old added. "No one is putting customers at risk! shame on you kevin for spreading false information!!!!"
Bennett responded, again accusing Jenner of 'serious gaslighting', as she was 'examining an expensive blending kettle that had processed at least 50 liters of a foundation product (the product still covering the mixing paddles) without PPE or hair tied back, wearing @weareregi lab coat ? »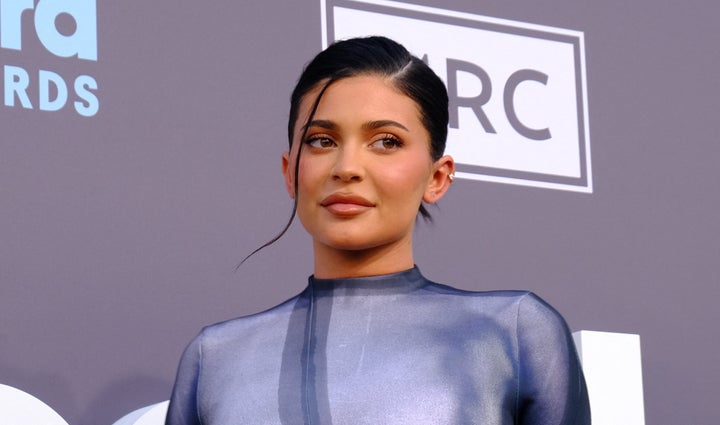 "But this isn't a cosmetics factory? Is this personal space?" I questioned. "Wow, there's some serious gas abuse here."
Jenner responded by simply saying, "Oh were you there Kevin? ugh now I have to change my dog's name. (Jenner did indeed a dog named Kevin.)
Bennett did not back down from his accusations and ended up calling Selena Gomez in a separate Instagram for a series of photos she posted that looked like those of Jenner in an Italian lab in July. Gomez also has a makeup line, Rare Beauty.
"Celebrities shouldn't be allowed to bypass sanitation protocols for a photo shoot just because they're rich or famous," Bennett said, calling out the makers and calling on both Jenner and Gomez to apologize.
"Kylie and Selena are ALL WRONG and should publicly apologize for asking labs to break sanitation protocols for self-promotion," he wrote.
HuffPost has reached out to representatives from Gomez and Regi Laboratories for comment.