High resolution game consoles: 1440p display mode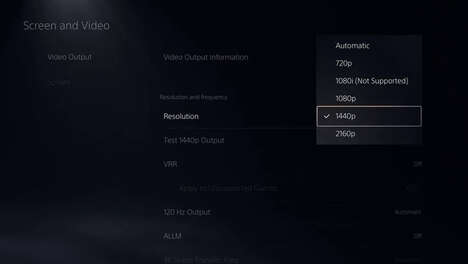 Sony is adding a new 1440p display mode to the PlayStation 5 game console. Currently, the console is capable of outputting 720p, 1080p, and 2160p. However, the current gaming industry has begun to adopt 1440p as a pseudo-standard for enhanced visuals above 1080p which has minimal performance cost. Sony is embracing this trend by adding native 1440p support to its flagship console.
To use this feature, customers will need to update their PlayStation 5 software to the latest version. Then, in the console settings, users can select 1440p to test if their TV or monitor is capable of accepting that input. It's unclear if the device will support 1080p upscaling via DLSS or FSR at this time.
Image credit: Sony