Free Mango Drinks: Mango Whip Gel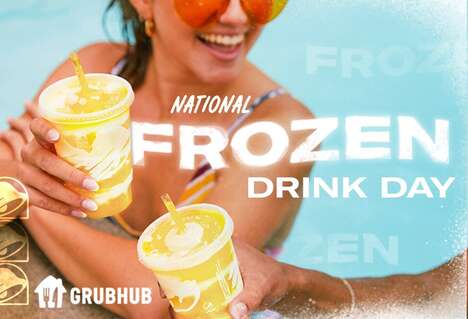 Grubhub has announced a new collaborative promotion with Taco Bell to give away free "Mango Whip Freeze" drinks. The promotion will run from August 6 through August 14, 2022 and will be valid on all Taco Bell orders of US$15 or more placed through the Grubhub food delivery app. This promotion celebrates National Frozen Beverage Day, which Taco Bell and Grubhub have officially decided will take place on Saturday, August 6, 2022.
Mango Whip Freeze is a mango frozen drink with a unique twist. Rather than being a simple fruit-based granita, Mango Whip Freeze features a swirl of whipped vanilla cream. For customers who prefer to enjoy the drink without the cream, Taco Bell offers the "Mango Freeze" as an alternative, which is the same drink without the added cream.
Image credit: Grubhub