Factory water cooled GPU: ichill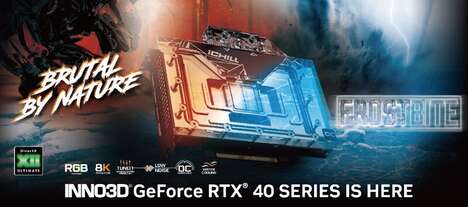 "INNO3D", a computer component manufacturer known for its high-end multimedia components, has announced its upcoming "ICHILL" line of RTX 4090 graphics processing units (GPUs). These GPUs follow the current trend of the RTX 40 series to offer water-cooling options, as the TDP of these cards approaches 600 watts, which leads to high cooling requirements.
The range includes "FROSTBITE", "BLACK", "X3" AND "X3 OC" GPUs. According to INNO3D, each of these GPUs is "More brutal than ever", as the company claimed that its design strategy is "brutal in nature" and "201% committed to giving you the best gaming experience in the world".
The FROSTBITE board is the flagship of the collection, featuring a compact two-slot wide heatsink attached to a closed liquid cooling loop. The result is a premium range of AIO-cooled cards that deliver industry-leading clock speeds and performance power-per-watt.
Image credit: INNO3D