Electric vehicle charging partnerships with retailers: IKEA and Electrify America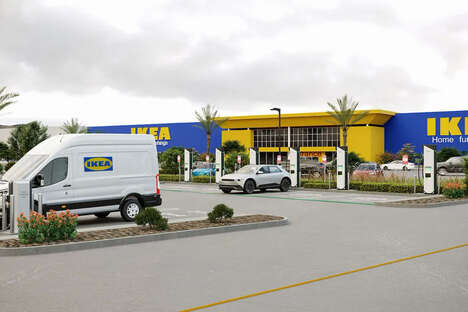 IKEA and Electrify America have partnered to provide drivers with easier access to electric vehicle charging stations in an effort to help the transition to more sustainable transportation.
The announcement will see the fast charging network rolled out to more than 25 IKEA locations across the US, which will cover 18 different states and include more than 220 individual chargers. These fast chargers will support speeds of up to 350kW to help drivers power their vehicles in less time than ever.
IKEA USA CEO Javier Quiñones commented on the partnership between IKEA and Electrify America saying, "This collaboration with Electrify America will not only bring super-fast public chargers to our stores for the first time, but it will will also help us take a big step forward in our work. towards our goals to become circular and climate positive."
Image Credit: IKEA/Electrifying America