Electric freight trucks: eactros longhaul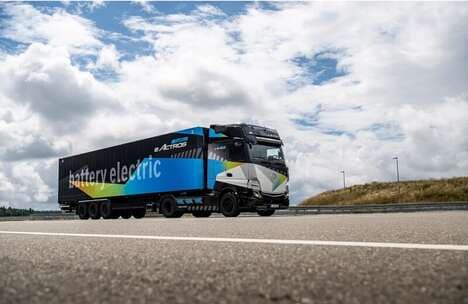 Mercedes-Benz has officially unveiled the prototype 'eActros LongHaul' electric cargo truck after announcing the project in 2020. The eActros lineup is expected to include three electric trucks, each with varying payload capacity and storage size. The LongHaul, which is the largest in the line, was introduced at the IAA Transportation 2022 presentation in Hannover on September 22.
The eActros LongHaul weighs 40 tons and travels approximately 310 miles on a single charge. This is provided by three LFP battery packs which total over 600 kWh of energy. On top of that, Mercedes-Benz says its battery can be charged up to 80% capacity in just 30 minutes, meaning it will be one of the most cost-effective cargo trucks when it hits the scene. the market.
The eActros LongHaul enters a test period with Amazon and Rhenus in early 2023.
Image Credit: Mercedes-Benz, Daimler Truck