Educational courses focused on sport: iesf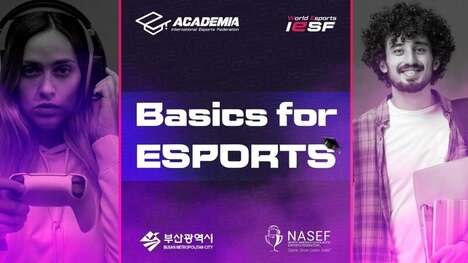 The International Esports Federation (IESF) and the North America Scholastic Esports Federation (NASEF) have announced the arrival of a new online platform dedicated to providing players with over 3,000 free esports-related training courses. A variety of courses ranging from "Sports 101" to coaching, management and live events. The partnership will be supported by the Busan Metropolitan City in hopes of streamlining the sport's organizational structures and educating IESF member federations.
The partnership will also see the IESF and NASEF host multiple workshops during the Esports World Championship Finals in Bali, Indonesia.
"The IESF provides accessible resources that will further strengthen and grow the esports ecosystem for all of our member federations and the global esports family. We are excited to launch this project with NASEF and look forward to a series of opportunities to educate and empower our members by collaborating with NASEF to host workshops at the upcoming Esports World Championships Finals in Bali in December.
Image Credit: IESF, NASEF