Durable Racing Scooters: Electric Racing Scooter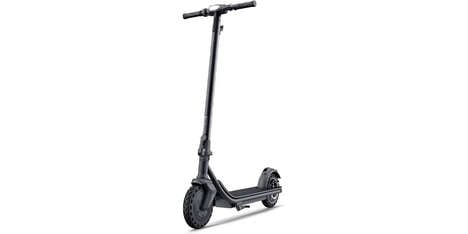 Jetson has launched the entry-level "Racer Electric Scooter" online. The scooter is available direct from Jetson or various third-party retailers such as Amazon. The scooter was designed to be a high performance e-scooter that doesn't break the bank. As such, at just $319.99, the Racer electric scooter achieves a top speed of 15 miles per hour and a maximum range of 16 miles per charge, adding up to an hour of battery life.
The Jetson Racer electric scooter is equipped with a small LCD screen that displays remaining battery life, current speed and total mileage. The bike has three gear modes for high speed, battery efficiency, and uphill riding. It is equipped with a manually operated braking system and features a foldable design for convenient portability.
Image Credit: Jetson