Debut E-Bike Startups: csr 762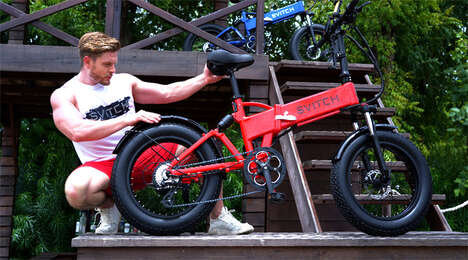 "Svitch", the Gujarat-based electric vehicle startup, has announced the release of its first-ever e-bike, the "CSR 762". This electric bike is equipped with a permanent magnet synchronous motor with a power of 10 kW. This power allows for top speeds of 110 km/h and a range of around 120 km before the bike needs to be recharged.
The Svitch CSR 762 is a connected e-bike with a 5-inch smart display that enables a number of handy features such as media control, battery life monitoring, current speed, and more. In addition, the CSR 762 has different driving modes suitable for different situations, such as a parking mode, a sport mode, a touring mode and a reverse mode. These driving modes can be controlled via the screen and offer very different performance from each other.
Svitch's first CSR 762 e-bike will soon be available at an MSRP of SR165,000, or about $2,000.
Image Credit: Switch