Crowdfunded Fat Tire Electric Bikes: Terminator 2022 e2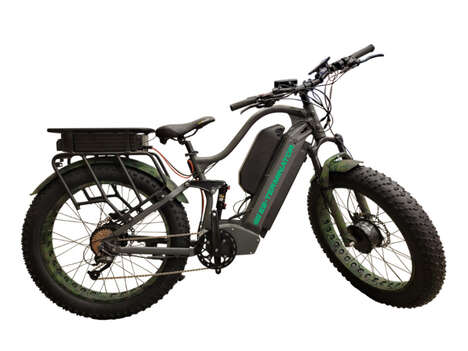 "UltraTRX", the e-bike manufacturer founded in 2013, recently launched a new crowdfunding campaign on IndieGoGo for its upcoming "2022 E2-Terminator". UltraTRX is known for its innovative e-bikes that deliver targeted and remarkable qualities, such as incredibly high speed or range. The 2022 E2-Terminator is no different, featuring a state-of-the-art configuration of dual 1450W motors to deliver a top speed of over 40 miles per hour.
The E2-Terminator 2022 is powered by a huge 2,640Wh battery that can power it for about two hours on a full charge, resulting in a range of nearly 100 miles on average. This range can be significantly extended depending on driving conditions, as the E2-Terminator 2022 uses regenerative braking to recharge its own battery. The e-bike will soon be available on IndieGoGo with a priority release given to the first 100 backers.
Image Credit: UltraTRX