Cross-platform shooting games: WARZONE 2.0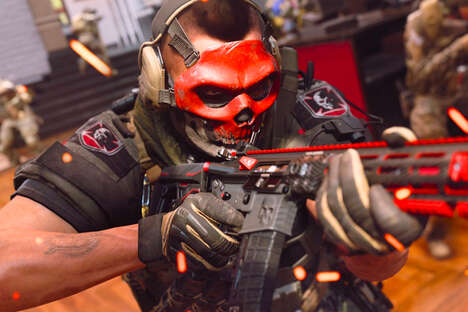 Activision has finally unveiled the latest installment in the Call of Duty franchise: Modern Warfare II and Warzone 2.0. The upcoming games implement a new cross-progression and split-progression IW engine technology, and are set in a fictional region of West Asia called Al Mazrah. Warzone 2.0 will give players a revamped experience, including new circle mechanics, a new sandbox mode called DMZ, and a 2v2 Gulag unlike anything the company has seen before.
The AI ​​mechanics will bring new points of interest (POIs) and AI-driven squad and enemy behavior, as well as Activision's rapidly developing Ricochet Anti-Cheat. The Call of Duty: Modern Warfare II open beta will launch on September 16 on PlayStation, September 22 on Xbox and PC, and the free Warzone 2.0 will arrive on November 16.
Image credit: Activision