Creator-Focused Grocery Shopping Platforms: Grocery Shopping Platform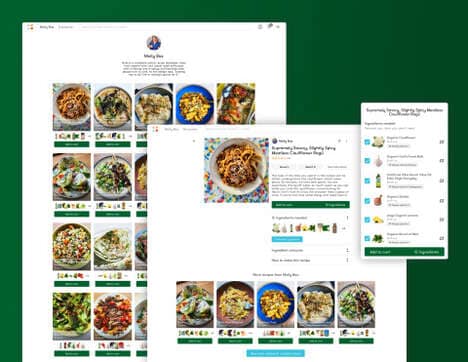 Grocery platform Jupiter is rolling out more than 60 digital storefronts for content creators to give shoppers a way to get inspired when they need essentials. The shopping platform features recipes that can be purchased with individual ingredients and more, all of which can be viewed on the day. This will provide food creators nationwide with the ability to monetize their creations and also create a sense of ownership around their recipes.
Co-founder and CEO Chad Monroe spoke on grocery platform Jupiter saying, "85% of consumers today use social media as part of the shopping process, but the creators of the recipes that you use are not paid directly.Jupiter is where creators host personalized storefronts where their followers can shop, as well as a place where brands can reach consumers in turn, which earns creators the money they deserve for their hard work.