Charming Robotic Pets: Loona Pet Robot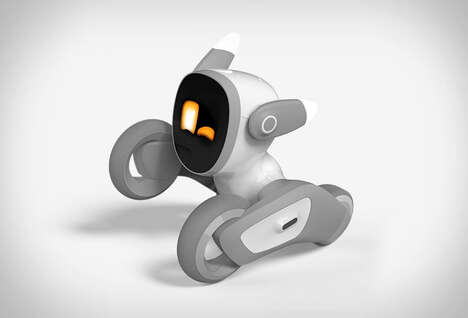 The "Loona" Pet Robot is a new take on the tech pet that families can incorporate into their lifestyle for a charming companion experience. The robot was developed by a team of animators from Pixar and DreamWorks, and features smart and intuitive functionality that provides a loving user experience. The robot provides children with a best friend and educational stimulation, while adults can enjoy the company and the charming disposition.
The 'Loona' pet robot is equipped with advanced technologies to perform gesture recognition, body detection, face recognition, object recognition, 3D motion capture and more. The robotic companion can move freely throughout the home thanks to its wheeled form, while a camera and speaker let owners keep tabs on their living space when away from home.