Bollywood-inspired streaming series: Deepa and Anoop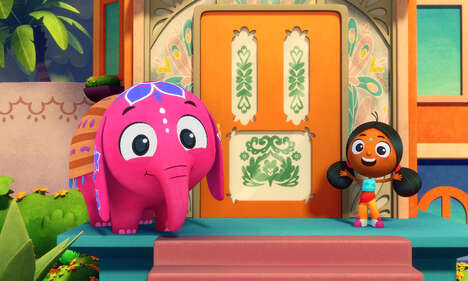 The Deepa & Anoop streaming series was created by Mattel as a show for children to offer a whimsical plot that also incorporates authentic elements of Indian culture.
The show follows Deepa and her best friend Anoop, a color-changing baby elephant, as they live out their lives at Mango Manor. Each episode incorporates various elements of Deepa's Indian heritage, while entertaining viewers with original Bollywood-style songs. The first version of the show includes 11 30-minute episodes as well as two 22-minute specials, which feature a total of 18 songs and performances in all.
Mattel Television's Senior Vice President of Creative, Christopher Keenan, spoke about the Deepa & Anoop streaming series, saying, "We've been fortunate to work alongside top advisors and consultants at every stage of Deepa's development. & Anoop. Our hope is that young audiences around the world will find this heartwarming series as authentic as it is relatable. We couldn't be more proud or excited that Deepa & Anoop is Mattel's first original series based on an all-new IP.