Beginner-Friendly 3D Printers: X-MAKER Smart 3D Printer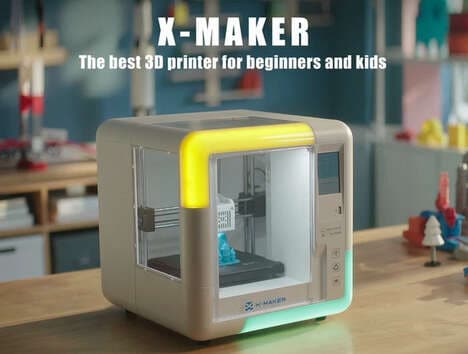 The X-MAKER smart 3D printer is an easy-to-use device for beginners and kids to launch them on their creative journey.
The unit features a closed cubic construction equipped with a 3.5 inch touchscreen to provide direct access to a range of print jobs. The system features auto-leveling to streamline the setup process and has wireless connectivity to connect it to your choice of tablet or smartphone. Users can then choose from a large number of preloaded projects to print at their leisure.
The X-MAKER smart 3D printer offers a playful user experience so that children can use it as an introduction to digital design. The printer also features an affordable price to maximize affordability.