Automated Jobsite Printing Robots: HP SitePrint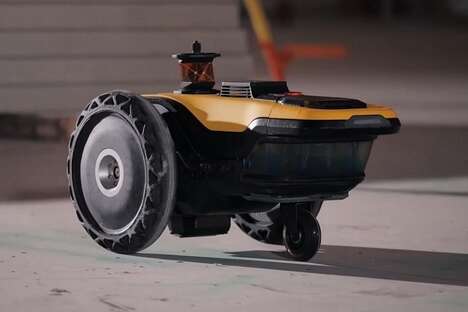 The construction industry is set to become even more efficient and self-sufficient in the near future as solutions such as the HP SitePrint robot begin to roll out to construction sites.
The traveling robot does not operate completely autonomously, but rather must be positioned at the starting point before being activated. The unit will then use a wide selection of inks to spray planes onto concrete, wood, tile, concrete or virtually any other type of surface.
The HP SitePrint robot has two rechargeable batteries rated for up to eight hours of total use with four hours each. The robot will run at a speed that matches the complexity of the plans, meaning different jobs could be completed faster or slower than others.