AI-Powered Companion Speakers: Puppimily Touchscreen Speaker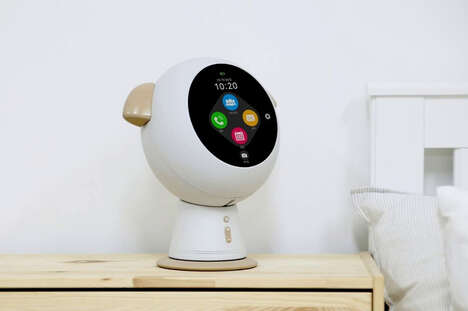 The "Puppimily" concept touchscreen speaker was designed by YougnEun Ahn as a product for older consumers to help them maintain connectivity with loved ones. The speaker features a user-friendly design with a bulbous head accented by a screen and paired with fake ears to give it a dog-like appearance. The unit harnesses the power of artificial intelligence (AI) and will keep users connected to those who matter most.
The concept 'Puppimily' touchscreen speaker is capable of rotating 360 degrees and will move up or down 60 degrees. The speaker uses intuitive visuals along with voice recognition, voice recording and an array of additional features to boot. The unit is as simple as possible to accommodate users of all ages.