Accessible low-step e-bikes: raleigh motus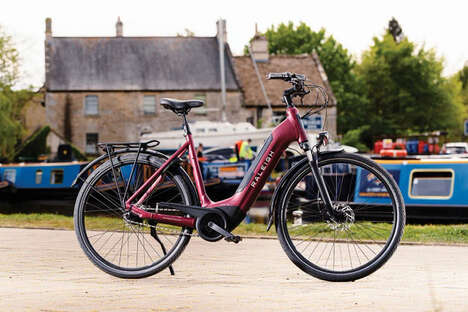 The "Raleigh Motus Tour" is a new electric bike from "Raleigh", a Canadian manufacturer of micro-mobility. The Motus Tour is designed to be accessible and easy to ride with its comfortable, ergonomic design and low frame. The low-step frame makes it easy for riders of different sizes to fit into the seat, while the adjustable handlebar height and seat height allow for extensive customization.
As well as being accessible and comfortable, the Motus Tour features a 250W motor with a 400Wh battery that produces a top speed of 20 miles at a range of nearly 100 miles. The bike also features a modular rear rack for convenient payload delivery, which features a quick lock and release mechanism that makes it easy to use for riders of all skill levels. Finally, the Raleigh Motus Tour features generous double fork suspension on all configurations, making it a comfortable bike for zipping around urban landscapes.
Image credit: Raleigh